WEALTH • LOVE • LIFE • HEALTH
Uncover powerful personal answers to all of life's questions
Discover how the 48 messages of THE TRUTH CARDS™ connect you to your own Truth
The Truth Cards contain timeless, psychological, spiritual and emotional messages while being practical and accessible for everyone.
The Truth Cards offer a 48 card deck to connect you to your own truth, your inner wisdom.
They allow you to be empowered, to be independent, and to be in control.
They support you to know your own truth, without anyone controlling you or getting in your way.  
So, when you are looking for your own answers…
When you are ready to talk to your inner self…
The Truth Cards act as a prompt, as an oracle.
They offer you insightful wisdom and guidance…
Wisdom that your inner-self recognises and understands. 
Using The Truth Cards is about the personal meaning of what the card you draw means to you – what it leads you to realise or think about. It's the truth you're ready to let yourself know.
As you use the cards you'll find yourself instinctively knowing what to think, feel or do in relation to your question. Immediately, or over time, insights and realisations will appear. When you use The Truth Cards, your truth, your inner wisdom emerges. People find that the more they use the cards, the more they realise how powerful they are.
Our vision was to create an updated system to connect to Universal and inner wisdom.
1. To answer everyday questions about the issues you face in today's world.
2. To give you access to what isn't always so easily accessible
3. To get out of your own way.
We set out to create a card deck that didn't require an expert to interpret the messages. Cards that anyone, on any level, could use to gain clear, strong answers, that feel the truthful. Answers that are sufficiently personalised and bespoke to your question, that don't ask you to give your power to someone other than yourself.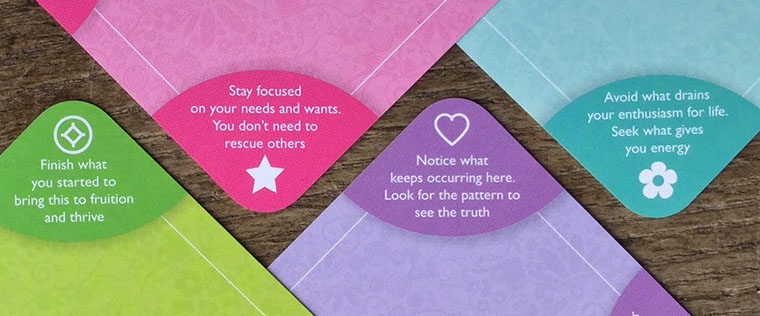 The Truth Cards allow you to answer your questions and make better decisions in all key areas of life – Wealth, Love, Life and Health.
The 48 central messages of truth are further explained by the unique corner messages. Use the central message on each card and combine this with the relevant corner message that fits with your question. Each corner has its own symbol that is linked to the different areas of life so that you know which corner (or corners) to focus on.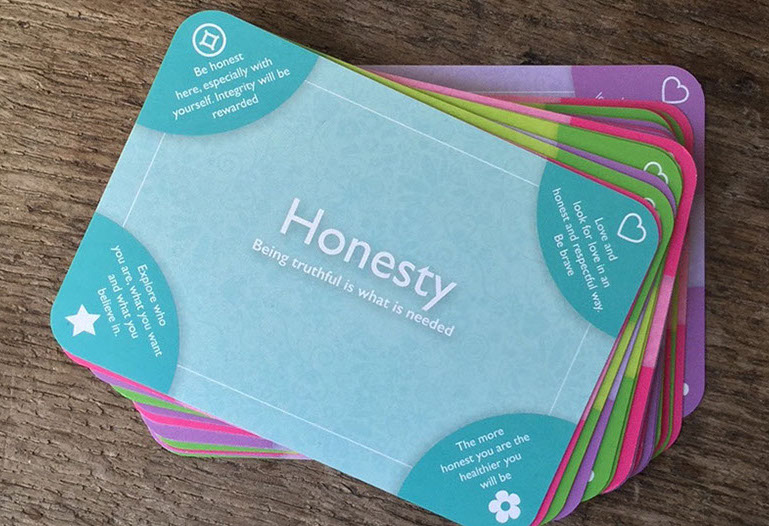 The Truth Cards™ offer you the highest level of guidance and insight
When you pick your Truth Card to answer your question you use a randomly shuffled pack with the cards face down. 
This lets you feel drawn to the right card, setting your opinions or expectations aside and allowing your Truth to find you. 
Your experience of The Truth Cards shows you how powerful they are. When you use them you will feel the connection to your own Truth, which grows ever stronger the more you use them.
'Unbelievably accurate guidance tool'
'Once you know your own Truth, then nothing less will do'
'The more I use them, the more I realise how powerful they are'